Grocery & Gas

Address:
2962 Dauphin Island Pkwy
Mobile, AL
WE PRICE EVERY ITEM AT COST, THEN ADD JUST 10% AT THE CHECKOUT!
Product cost is determined by the expense it takes to buy and get it from our suppliers to the shelf. So, remember, all the prices you see on the shelf are at cost and will have 10% added at the checkout!
Fresh meat, fresh produce, bakery, and full-service deli.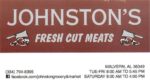 Address:
210 W Malvern Hwy
Slocomb AL
Johnston's offers customers cut meat services in an open market environment. Each cut is made to the customer's specifications. Our most popular item is hamburger; which is cut fresh daily and ground when ordered.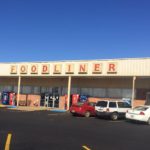 Address:
14930 US-231
Midland City, AL