Address
2962 Dauphin Island Pkwy
Mobile, AL
36605
WE PRICE EVERY ITEM AT COST, THEN ADD JUST 10% AT THE CHECKOUT!
Product cost is determined by the expense it takes to buy and get it from our suppliers to the shelf. So, remember, all the prices you see on the shelf are at cost and will have 10% added at the checkout!
Fresh meat, fresh produce, bakery, and full-service deli.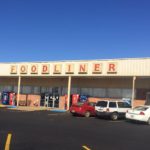 Address
14930 US-231
Midland City, AL
36350