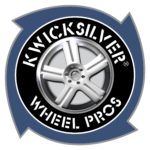 Address
971 Tate Dr Suite 1
Dothan, AL
36301
We offer wheel repair from curb damage, Refinishing, including CNC wheel Lathe for recutting machined wheels . Retrueing inner drum damage due to potholes or road debris. We also offer Reconditioned OE wheel replacements.

Address
3369 West Main Street
Dothan, AL
36305
ProFormance Car Care Center offers quality auto repair and tires in Dothan, AL, Daleville, AL, Enterprise, AL and the surrounding areas.
Address
150 Ross Clark Circle
Dothan, AL
36303
Whether its an oil change, break repair or a wheel alignment; Techway Automotive fixes everything!