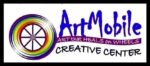 Art that heals on wheels!
Address
422 N Florence Blvd. Suite 1
Casa Grande, AZ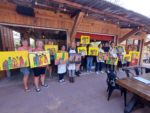 Paint-N-Pour is a mobile painting party service.We offer painting parties at your location. Come out and join us for a great time! . Everything's included: paint, canvas, brushes, etc. Our friendly instructors will guide you every step of the way. Take home your very own masterpiece.
Address
3703 N Wisconsin Ave
Florence, AZ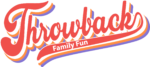 Throwback Family Fun is your place for a great time! We offer axe-throwing with digital targets and many different game modes, including tic-tac-toe, connect four, a candy crush-style game, regular bullseyes, and more. We have about 40 games in our all-ages arcade, and we make some of the best pizzas in town at our cafe, along with loaded tater tots, tiny tacos, nachos, chili cheese dogs, and much more! We also have amazing birthday party packages for all ages! Check us out soon.
Address
958 E Rodeo Rd, Suite 16
Casa Grande, AZ