Discover New Local Businesses, Receive Exclusive Discounts and the Chance to Have Your Purchase Reimbursed!
Search Business Listings
Featured Businesses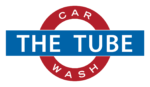 Address:
6326 Illinois Road
Fort Wayne IN
Fort Wayne's most unique and distinctive car wash experience.


Address:
5325 Industrial Rd Ste B
Fort Wayne, IN
Full service document shredding company.


Address:
6179 W Jefferson Blvd
Fort Wayne IN
DON'T HESITATE; let the games begin at your ultimate destination hangout- Mitchell's Sports and Neighborhood Grill.