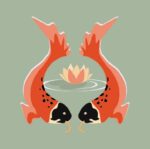 The Wishing Well is a local store-front full-service Travel Agency & Retail Florist offering in-person service at our location, by phone, and on the web.
Our Virtuso affiliated travel agency, provides travelers with vetted, quality-assured tours, lodging, and escorted trips. We help individuals, families, businesses, and groups create lifelong memories using our personalized cruise, tour, and vacation experiences.
Our full-service florists create & deliver flowers throughout the Valley.
Address
243 Neff Ave. Suite U
Harrisonburg VA