Retail Shopping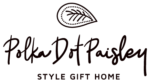 Address:
794 Pine St. Suite D.
Muskegon, MI
We have a unique selection of high-quality clothing, fabulous accessories, handbags, and shoes from some of the hottest designers.
Ebby's Pet Bakery & Boutique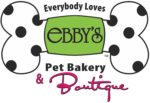 Address:
618 E. Savidge St. Unit C
Spring Lake MI
Walk-in Pet Bakery & Boutique. One of a kind clothing designs, our own Lilly Couture & ruffalicous organic treats that are Barkin yummy!
Muskegon Market & Mercantile
Address:
1447 W. Sherman Blvd.
Muskegon, MI